Timothy Cooper 9/1/2020 8:30:00 AM
Discover the new Lorenz.com!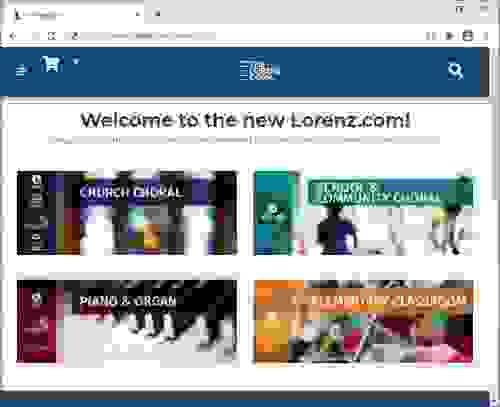 Learn about the new and improved features of Lorenz.com
We are excited to share that, after months of planning and development, The Lorenz Corporation has a new website! We hope you'll take some time to explore the site and discover the new and improved features. Here are a few of our favorites:
A fresh, clean look and feel with simplified navigation and product filters
A more powerful website search tool featuring a type-ahead function that automatically recommends products and pages on the site before hitting enter
Streamlined product listings that show companion products and digital versions alongside print editions
An overhauled customer account section to make it easier to purchase music and access downloadable products
We know that 2020 has been difficult for many people and organizations, and we're all having to rethink the ways we make and share music. We hope that our new site will be a small bright spot for you as you work through those challenges, and we look forward to supporting you in your music-making endeavors over the months and years to come.