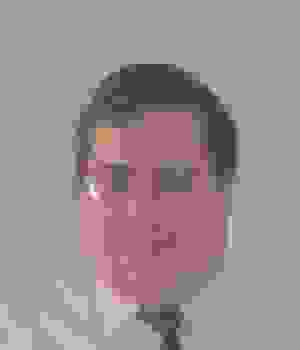 Alan Smith (1962—2017) was born in London and spent his childhood in Croydon. He attended Trinity School and was immersed in church music from an early age. He joined his local church choir at age seven and also sang with the Royal School of Music's Headquarters Choir, based at nearby Addington Palace. It was here that he began organ lessons with Michael Fleming when he was ten.
Alan's first appointment was as Organist and Choirmaster of a local church at age sixteen. Thrown in at the deep end, he managed somehow to swim rather than sink and eventually became Organ Scholar at Kings' College, London, where he studied from 1981 to 1984. As part of his music degree, he specialized in composition, studying with Nicola LeFanu, David Lumsdaine, and George Nicholson.
Following postgraduate training at the London Institute of Education, Alan began his teaching career at Whitgift School, Croydon. After working in various schools, he became Head of Music at Hazelwick School, Crawley in 1990, a post that he held for twenty-two years. In the same year, he came to some prominence by winning the RSCM's annual composing competition. Since then, Alan's choral and organ compositions have won numerous awards and prizes, and his works have been featured in the London A Cappella Festival, the London Festival of Contemporary Church Music, and the Annual Festival of New Organ Music. One of his successes was in the 2012 AGO-ECS Publishing Award for Choral Composition, making him the first British composer to win this prestigious American prize.
Alan's output consisted predominantly of choral and vocal music with some instrumental work. His work is widely performed throughout Europe and America and has been broadcast on both BBC Radio 3 and Classic FM.