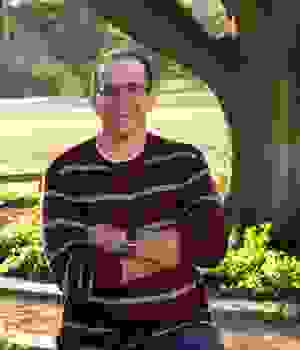 Brad Nix is a widely-recognized composer, orchestrator, and arranger, and has written for many of the nation's major publishers. He currently serves as Choral and Keyboard Editor for the Lorenz Corporation, and has well over 200 choral pieces in print, as well as numerous piano folios and orchestrations.
Brad frequently travels throughout the country as a clinician for reading sessions and conferences, and his music has been heard in venues ranging from Carnegie Hall in New York City to the famed St. Martin-in-the-Fields Church in central London, as well as countless churches all over the world.
In addition to his work in the music industry, Brad serves on the staff of First Baptist Church of Bastrop, TX. His responsibilities at the church include planning and leading worship, and directing several choral and instrumental ensembles.
He also has an impressive background in higher education. From 2007 to 2015, Brad served as Associate Professor of Music and Department Chair at Sterling College, located in Sterling, KS. At Sterling College, he taught music theory, composition, orchestration, applied piano, and group piano, and was the 2011- 2012 winner of the Sterling College McCreery Teaching Award.
Brad received his DMA degree from the University of Colorado at Boulder. He and his wife, Pattie, along with their three children, make their home in Bastrop, TX.