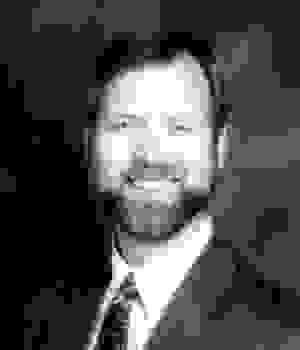 A music educator for ten years and the highly respected choral manager for J.W. Pepper at Wingert‑Jones Music in Kansas City, Missouri, for nearly twenty years, Brad Printz made the most of his diverse background, creating wonderfully crafted and inspiring choral music in a variety of styles for both the sacred and educational markets.
After earning a Bachelor of Music Education and a Bachelor of Music in Theory/Composition from Ft. Hays State University in Hays, Kansas, Brad served as a music teacher at Piper Jr./Sr. High School in Kansas City, Kansas, teaching the choirs in grades 7–12 as well as guitar and music theory. He left teaching to head the choral department of Wingert‑Jones Music, ultimately developing it into one of the nation's finest.
Mr. Printz began composing and arranging choral music in 1988 and built a catalog of more than fifty pieces before succumbing to cancer in 2005 after a heroic fifteen‑year struggle. He continued composing until the very end, winning an ASCAP standard award for composing in that year just as he had every year since 1990, and brought the same kind of energy and vitality to his music that he brought to his life.