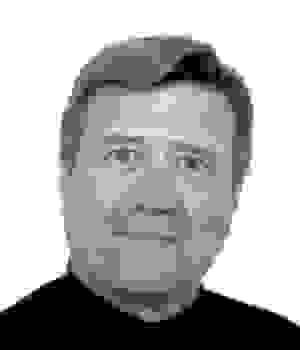 Charles Lauterbach received a B.S. in Music Education in 1967 from the College‑Conservatory of Music at the University and an M Ed., in 1970 from Xavier University, both in Cincinnati, Ohio. Between 1967 and 1977, Charles taught grade K–9 chorus, band and general music at Mt. Healthy Public Schools in Mt. Healthy, Ohio. During this time, he also composed and arranged for the Roger Bacon High School Band of Cincinnati. From 1977 to 1983, Charles taught band, chorus and theory at Badin High School, a co‑ed Catholic high school in Hamilton, Ohio. While in Hamilton, he also began developing a grade school instrumental feeder program for the Badin High School which involved both band and recorder classes.
After leaving Hamilton, Charles started The Music Staff, an organization dedicated to providing quality instrumental music education for both private and parochial grade schools in and around Cincinnati. Presently, The Music Staff serves thirty‑six schools involving over 900 young musicians.
Charles lives with his wife, Jean, in Cincinnati and together they have two daughters and three granddaughters.