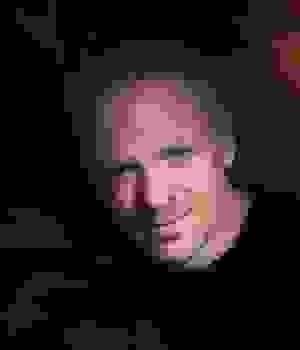 A native of Indiana, Craig Courtney began playing the piano at the age of three and the cello at the age of eleven. He received a Bachelors and a Masters in piano performance at the University of Cincinnati, studying piano under Raymond Dudley and chamber music under Walter Levin of the LaSalle Quartet.
Following a three year stay in Milan, Italy, where Mr. Courtney studied the piano with Illonka Deckers, performed for the Associazione Musicale "Gustav Mahler," and worked extensively as a vocal coach, he was invited to join the music faculty of the famed Mozarteum in Salzburg, Austria, serving as piano teacher and accompanist for the woodwind and brass department.
It was during this six year period, while serving in the music ministry of the Salzburg International Baptist Church, that Mr. Courtney began directing a church choir and composing sacred choral music, due to the unavailability of English language music.
In 1985, his compositions came to the attention of John Ness Beck, through the publication of his octavo, Thy Will Be Done, initiating a close working relationship between the two men which continued until Mr. Beck's death in 1987. In making plans for the ongoing of Beckenhorst Press, Mr. Beck appointed Craig Courtney to assume his responsibilities as staff composer and editor.
At this point in time, Mr. Courtney's published works include more than seventy sacred choral octavos, five vocal collections, and four extended works for choir and orchestra. Compositionally, Mr. Courtney combines his training and background as a pianist, a cellist, a vocal coach, an accompanist and a choral director to create works that bear his unique style.
In demand throughout the country as a choral clinician and featured composer, Craig Courtney now resides in Columbus, Ohio with his wife, Susan, and his three sons, Christopher, Matthew and Nathan.