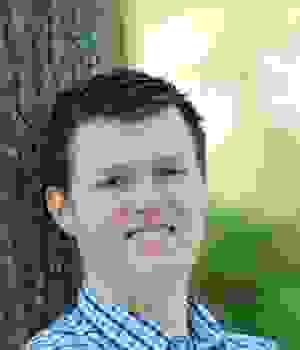 Dan Forrest has been described as "a composer of substance" (Columbus Dispatch), with "superb choral writing—full of spine‑tingling moments" (Salt Lake Tribune). Born in 1978, Dan is a pianist‑turned‑composer whose music has already established a lasting presence in the U.S. and abroad.
Dan's choral works have received numerous awards and distinctions, including the ASCAP Morton Gould Young Composer's Award, the ACDA Raymond Brock Award, Meet The Composer grants, the Raabe Prize, the Donald Sutherland Endowment award, numerous ASCAP Standard Awards, and many others. His A Basque Lullaby for wind band was included in the recently released Volume 8 of the well‑known Teaching Music Through Performance In Band series. His music has been broadcast on NPR's "Performance Today," and has been performed in leading venues across the country and around the world, including Carnegie Hall, the Lincoln Center, and the Kennedy Center.
Dan keeps a full schedule of commissions, workshops, and residencies with universities, churches, and community choirs, and remains active as an accompanist and recording producer.
Dan holds a doctoral degree in composition from the University of Kansas and a master's degree in piano performance. He is a former professor of music at Bob Jones University, where he served as Department Head of Music Theory and Composition for several years.
More information about Dan and his music can be found at www.danforrest.com.