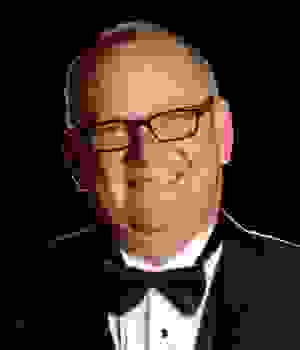 David Cherwien, artistic director of the National Lutheran Choir, is a nationally known conductor, composer, and organist. Recognized for his contributions to the field of church music and liturgy, he is in demand as a clinician and hymn festival leader across the country. David serves as editor of the National Lutheran Choir Series of choral music published by Morningstar Music Publishers. He is a founding member of the Association of Lutheran Church Musicians and has served in its leadership in a variety of capacities, including as National President from 1993 to 1997. In addition, David serves as Cantor at Mount Olive Lutheran Church in Minneapolis, a parish known for its passion for creative high quality liturgy and music.
David holds the Doctor of Musical Arts degree in organ performance and the Master of Arts degree in Theory and Composition from the University of Minnesota. In the Fall of 2000, he was honored as a "Distinguished Alumnus" by Augsburg College, Minneapolis, where he studied choral music education and organ performance as an undergraduate. David also spent two years at the Berlin Church Music School studying conducting, composition, and organ.
Among organists he is well known for his many creative volumes of Hymn Interpretations for Organ, originally published by AMSI, and now represented in the Lorenz catalog alongside a number of other organ collections.