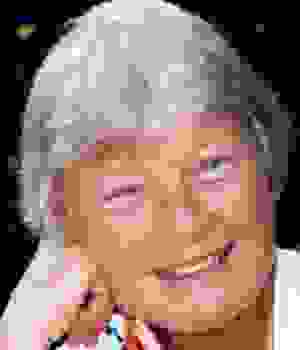 Emma Lou Diemer's music has been published since 1957 and ranges from hymns and songs to large chamber and orchestral works. Recordings include her Concerto in One Movement for Organ, recorded in Prague by Marilyn Mason; Concerto in One Movement for Piano, which received a Kennedy Center Friedheim award and also recorded in Prague by Betty Oberacker; Santa Barbara Overture, recorded by the London Symphony; String Quartet No. 1; and other orchestral, chamber, vocal, and keyboard works.
Emma Lou Diemer is a native of Kansas City, MO and received her composition degrees from Yale and from Eastman. She is professor emeritus at the University of California, Santa Barbara, and has served as organist in various churches, most recently at First Presbyterian in Santa Barbara.
Her awards include an annual (since 1962) ASCAP award for publications and performances; Fulbright Scholarship; Ford Foundation grant for a composer residency in the Arlington, VA schools; American Guild of Organists Composer of the Year; and others, plus many commissions.