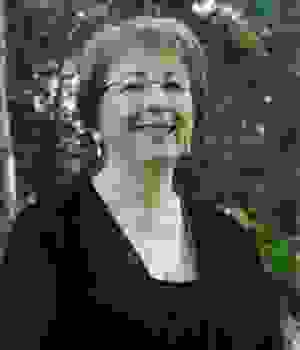 Janet L. Van Valey holds a B.A. in Music from Hanover College and a M.M. in Choral Conducting from Colorado State University. She has taught both middle school and high school vocal music in North Carolina and Virginia, and has also served as director of music for a variety of denominations for over thirty‑five years.
Mrs. Van Valey has worked with handbells since 1978 when she began her studies with Donald Allured. She is an active member of the American Guild of English Handbell Ringers, having served as Michigan State Chair, Chair of the Handbell Industry Council, Co‑Chairman of the National Youth Handbell Camp, and as a member of CHIME (Committee on Handbells In Music Education). She also served as the National Secretary for four years and the Chair of the AGEHR Endowment. Currently, she serves on the National Priorities Committee.
In addition to the Learning to Ringseries, she has co‑authored two resource books for elementary music teachers—Handchimes in General Music and a Curriculum Guide published by AGEHR—and has written numerous articles on the use of bells and chimes. She is also the founder and director of the Kalamazoo Ringers, one of the oldest community handbell choirs in the country, established in 1981.
As an experienced teacher and director, Mrs. Van Valey has served as an in‑service instructor for schools, as a clinician for handbell workshops, state music education meetings, Choristers Guild, and denominational church conferences. She has also been a guest conductor for many massed bell festivals and conferences.