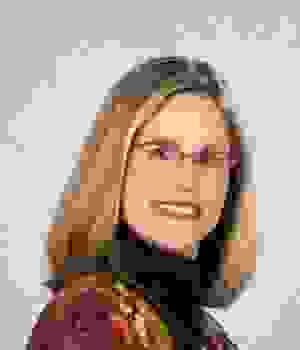 Jean Anne Shafferman is Managing Editor, Sacred Choral Music for The Lorenz Corporation, Dayton, Ohio and Music Assistant at College Hill Presbyterian Church, Easton, Pennsylvania.
Previous professional experience includes serving as Director of Church Choral Publications for Alfred Publishing Company, Los Angeles, California; Director of Choral Activities and Instructor in Music Theory and History at Lafayette College, Easton, Pennsylvania; and Instructor in Music Theory at the University of Kentucky, Lexington, Kentucky, where she received B.M.E. and M.A. (music theory) degrees. In 2002, she was inducted into the University of Kentucky School of Music Alumni Hall of Fame.
Active as a paid church choir soloist, Jean Anne has sung professionally with the Western Wind Vocal Ensemble and the Folger Consort and has been a member of the famed Bach Choir of Bethlehem, Pennsylvania since 1983. She has appeared twice on NBC's Today Show performing with a small ensemble from the Bach Choir. In the summer of 1995, she joined the choir in a concert tour of Germany, singing in the Thomaskirche in Leipzig and the Herkulessaal in Munich, among other venues. During the 1999–2000 season, in celebration of its centennial, the choir presented concerts at the Kennedy Center and Carnegie Hall. In 2003, she toured with the choir in England, performing in such prestigious concert halls as King's College Cambridge, the Sheldonian Theatre in Oxford, Usher Hall in Edinburgh, and at the BBC Proms in Royal Albert Hall in London.
Jean Anne has presented church clinics throughout the United States and Canada and has authored over ninety choral works, thirty children's musicals and collections, and two SATB Christmas cantatas. She also has served as ACDA Eastern Division Music in Worship Chairperson. She and her husband David reside in Easton and have two grown children and two granddaughters.