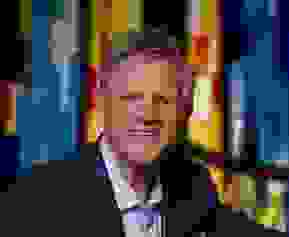 With a skillful and energetic approach to keyboard styling, Jeff's writing and recordings have made him a respected pianist, arranger, and recording artist with every major publisher in the country. Not only is he a writer of church music, he has performed on a recording for Disney and has arranged for artists like Marvin Hamlisch.
He is the creative mind behind the four piano recording and current concert tour (for more than twenty‑five years), A Festival of Keyboards! with Stephen Nielson, Robert Holm, and Jerry Anderson. Publications include numerous piano solos, piano and organ duets, synthesizer and piano duets, multiple‑keyboard arrangements, and various other books of instrumental solos.
Jeff has performed all over the world; from Carnegie Hall to Europe and the Middle East.
Bennett combined his musical interests with his college studies and earned a Bachelor of Music from Ouachita Baptist University. He continued his education at Southwestern Baptist Theological Seminary, earning a Master of Arts Degree.
Jeff is currently the Worship Pastor at Second Baptist Church in Houston, Texas. He leads master classes in arranging and keyboard skills, and performs concerts throughout the United States.
Jeff and his wife Sarah have two adult daughters, Catie and Kristen.