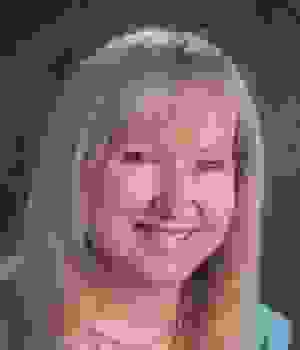 Julie Gardner Bray is presently teaching general music and choir in Lee's Summit, Missouri, at Westview Elementary School. Her teaching experience also includes middle school and university levels. She has earned a BME and MME degree from Arkansas State University where she studied composition with Dr. Jared Spears and piano with Myron Myers. Also, she studied music at the University of North Texas State.
Ms. Bray's interest in music composition began while she was in grade school. She and her sisters frequently "created" their own songs and musicals for the neighborhood. Her experiences in her family and then by living abroad and living in Wisconsin deepened and developed her musical talents. She credits the encouragement of many conductors such as Kevin Meidl and Steve Perry, singers like Kathy St. Clair Partain, former Heritage Music Press editor, Mary Lynn Lightfoot, and oboist Dr. Daniel Ross with her success as a composer.
Ms. Bray frequently collaborates with her sister Janie Gardner Cunningham who is also a music teacher and has been published with other composers as well. She feels that the depth and creativity of Janie's lyrics inspire her writing. Together they attempt to write music that is timeless.
Julie's compositions have been published by Heritage Music Press, Shawnee Press, Hal Leonard, Alliance, and BriLee. Her music has been performed by boychoirs and community, university and church choirs, as well as at all levels of the public school system. It has been performed across America and at the Vatican, and included on CDs of some of America's prominent women's choirs. Julie can be contacted at jubilantmuse@yahoo.com.