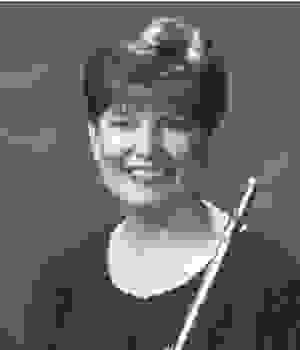 Karen Kuehmann began playing the flute in fifth grade. She continued her study as a music education major at Bob Jones University (BJU) in Greenville, South Carolina, where she also earned a master's degree in flute performance. After several years on the woodwind faculty at BJU, she completed a doctorate in music education at Arizona State University. In 1985, she returned to BJU to lead a team of authors in developing a music curricula for Christian schools, including the MUSIC for Christian Schools elementary series and the Perspectives in Music for Christian Schools secondary series.
In 1990, BJU asked her to develop a new sacred music publishing ministry, SoundForth. She has composed a large number of instrumental solos and ensembles, many choral selections, and a children's program, all available from SoundForth.
"The most powerful decision of my life," she says, "was the decision I made to follow Jesus Christ and give my life to Him."