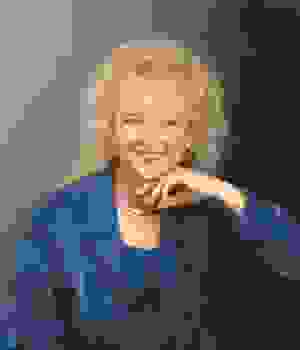 With nearly 800 published titles, Linda Spevacek has become one of the most successful composers in modern choral music. Linda has continued to keep her compositions original and creative while maintaining the consistency and integrity that has given her a world‑renowned reputation.
Since earning her Bachelors of Arts in Music Education from the University of Wisconsin‑Madison, Linda has had extensive involvement with a wide range of choirs and continues to teach seminars for teachers and judge music festivals.
Linda has composed commissions for many groups, including those featured at the national ACDA and MENC conventions. Additionally she was a featured conductor/composer at Carnegie Hall in New York City. Her music has been featured twice on the World's Largest Concert on PBS and performed in the Smetana Hall in Prague, Czechoslovakia at the International Choral Festival. She has won repeated awards from ASCAP and is a member of ASCAP, ACDA, MENC, NATS, and Sigma Alpha Iota.
Linda currently resides in Tempe, Arizona where she maintains a diverse voice studio in addition to her writing and seminar work.
You can visit her site at www.lindaspevacek.com.