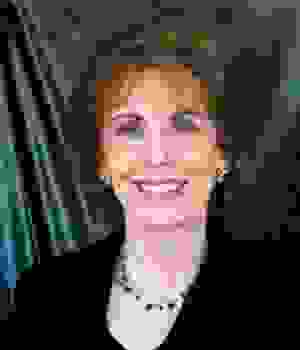 Marilyn Thompson is currently active as a freelance pianist, organist, arranger, composer, and orchestrator. In addition to her many published works, her original operatic work, Tapestry, portrays the life of Martin Luther and the Sixteenth‑Century Reformation and has several possibilities for a premiere performance in the next few years. She enjoys organizing instrumental ensembles and musical dramas.
She is accompanist and sacred arranger for Christian international operatic baritone Robert McFarland. Currently she is also serving as accompanist for the North Texas Central Chorale in Gainesville, Texas. She has also arranged and performed duo piano concerts, which have included the Crystal Cathedral in Garden Grove, California.
Marilyn was for many years a private student of orchestration and composition with Dr. Ovid Young until his move back to Illinois. She continues lessons in piano performance with Stephen Nielson. Both of these artists comprise the world‑renowned duo piano team of Nielson and Young.
Upon completion of her Bachelor's degree from Azusa Pacific University in southern California, Marilyn expanded her musical education by receiving Associate and Licentiate degrees in teaching and a Fellowship Diploma in Piano Performance from Trinity College of Music, London.
She began her performing career as accompanist for her local church congregation as well as the Azusa Pacific University Concert Choir and vocal recitals. She continued to develop her style and technique while studying in Costa Mesa, California with Robert Dick, Fellow, Trinity College of Music; Vern Peterson of Santa Ana, California, former director of the Wassau Symphony; and Michael Martin, Ph.D., at Chapman College in Orange, California.
Marilyn currently resides in Lake Kiowa with her husband Bill. They have three children and four young grandchildren.