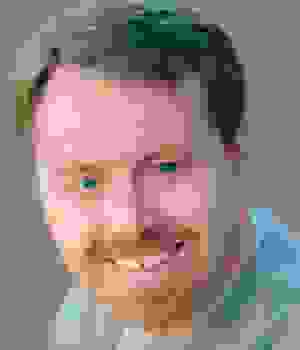 Michael S. Bryson earned his Bachelor's degree in piano from California State University, East Bay and his Master's degree in church music composition from Bob Jones University. Currently, he is completing a DMA in composition from the University of Houston's Moores School of Music. His composition teachers include Rob Smith, Marcus Maroney, Dwight Gustafson, and Joan Pinkston. Michael also serves as chairman of the music department at International Baptist College in Tempe, Arizona, where he teaches classes in music theory and conducting.
In June 2007, Michael's hymn In Him We Are One was chosen as part of The Ascending Voice: An International Symposium of Sacred A Cappella Music at Pepperdine University. Michael was named to Who's Who Among American Teachers (2005, 2006) and is a member Pi Kappa Lambda, the National Music Honor Society. He also holds memberships in ASCAP and the Society of Composers, Inc. Michael has several instrumental and vocal works published by Jantz Music and Valor press.
He and his wife Marea live in Chandler, Arizona, with their son who was born in April 2009.
His personal website can be found at www.michaelsbryson.com.