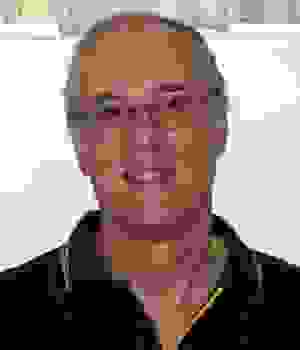 Robin Benton studied music at London University and has diplomas from two London Music Colleges. As a teacher, he ran a children's handbell and handchime group for twenty years. His wind band won a McDonald's Child of Achievement Award for their performance of Tchaikovsky's 1812 Overture—with handbells playing the part of the bells of Moscow!
Robin's handbell pieces have won national composing competitions and his music has been played at the International Composers Festival as well as regional and national handbell events here in the UK. He has enjoyed conducting his music at International Handbell Symposiums in both Australia and England.
Now retired, as well as composing and arranging, Robin enjoys playing trombone in Bath Community Big Band and is an active member of Bath Archery Club.
Robin's music for handbells, brass, and voices is published in the UK and in the US. Full details are on his website: www.robinbenton.com.