Lorenz Online user guide
Click through the slideshow below to learn how to use your Download Credits and access your purchases. To find music that you can buy with your Download Credits, make sure you're signed in to your account, and then click here.
How do I search for music?
If you prefer to search individual piano or organ pieces that you can purchase with your Download Credits, type your search term in the search bar at the top of the page and hit enter. Then, under the "Product Area" filter, check the box next to "Keyboard." Your page will refresh, and a new filter will appear called "Publication Type." If you check "Individual Piece," you'll find all of the individual keyboard pieces currently eligible for purchase with your Download Credits. Then follow the steps below to complete your purchase.
Step 1: Find the music you want and add it to your cart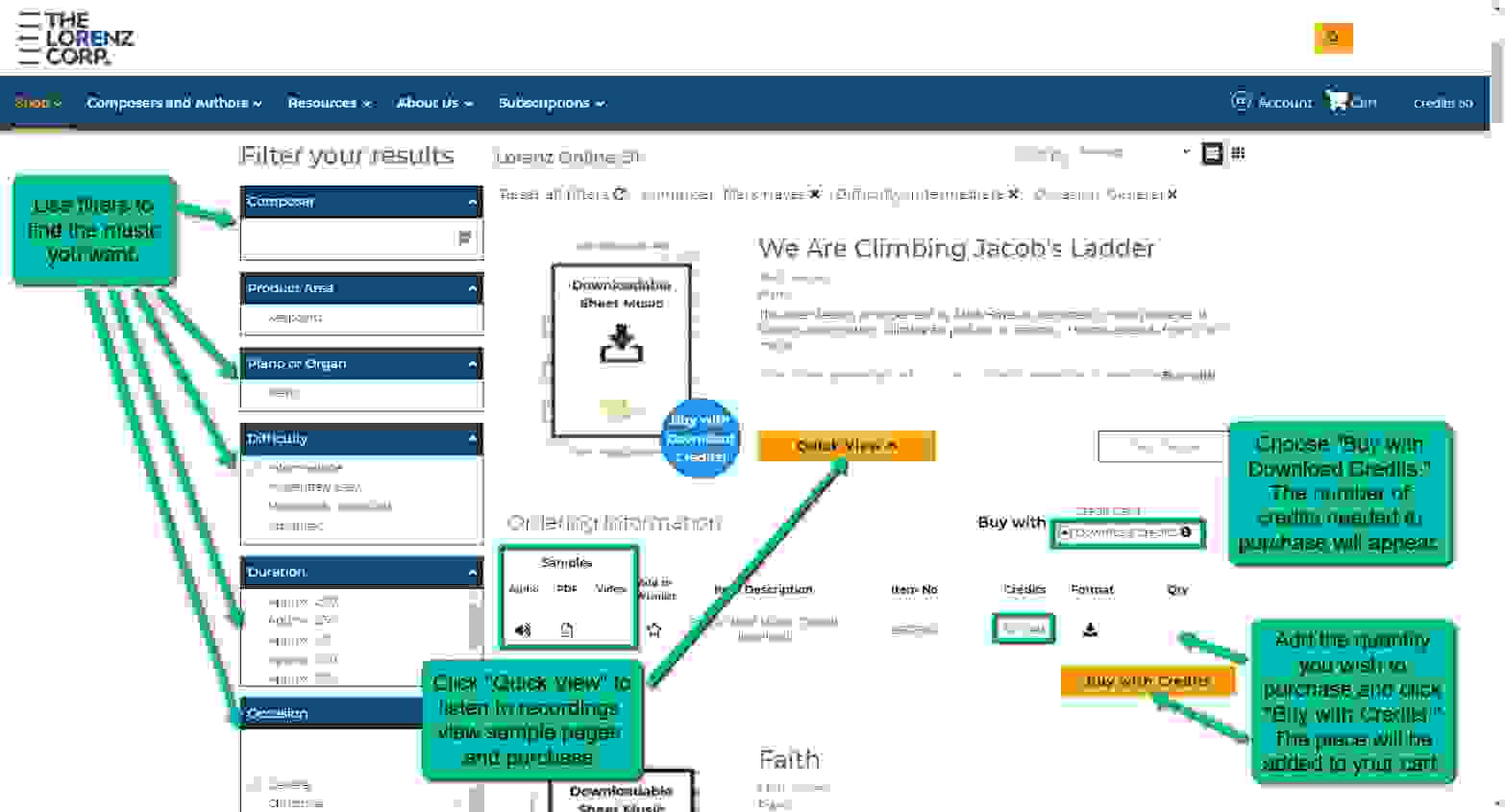 Step 2: Check for updated cart and Credit numbers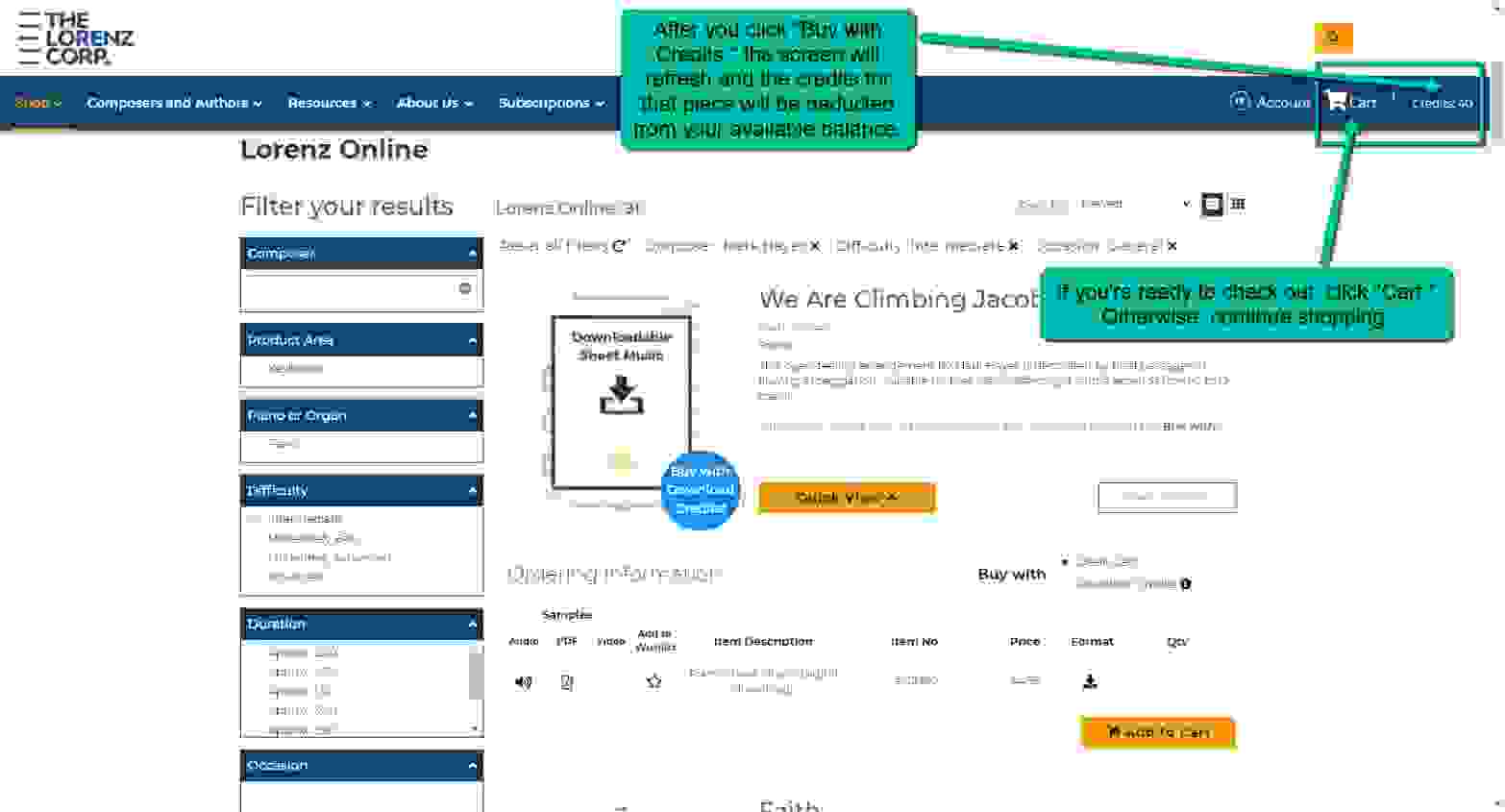 Step 3: View your cart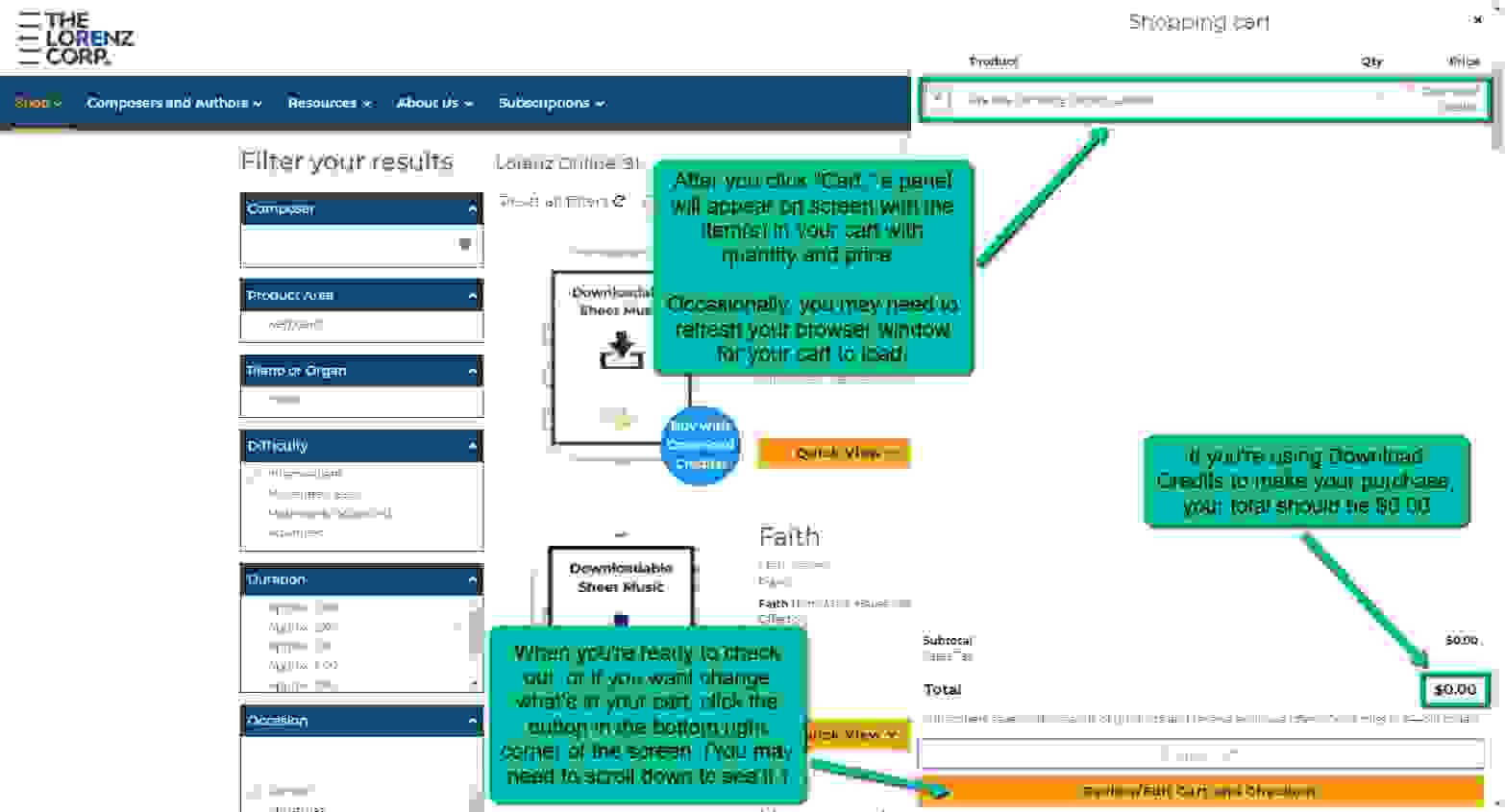 Step 4: Review/edit your cart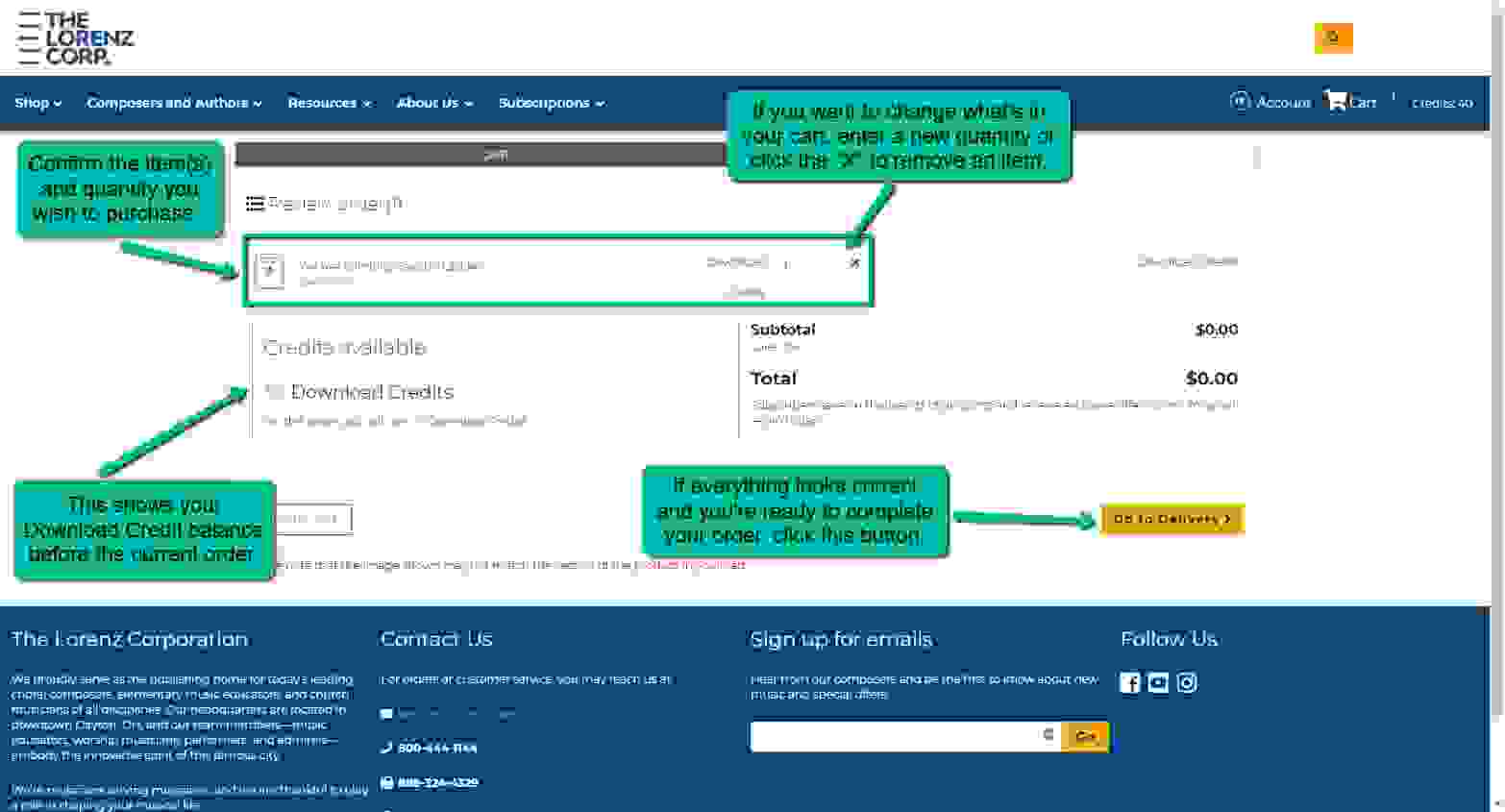 Step 5: Submit your order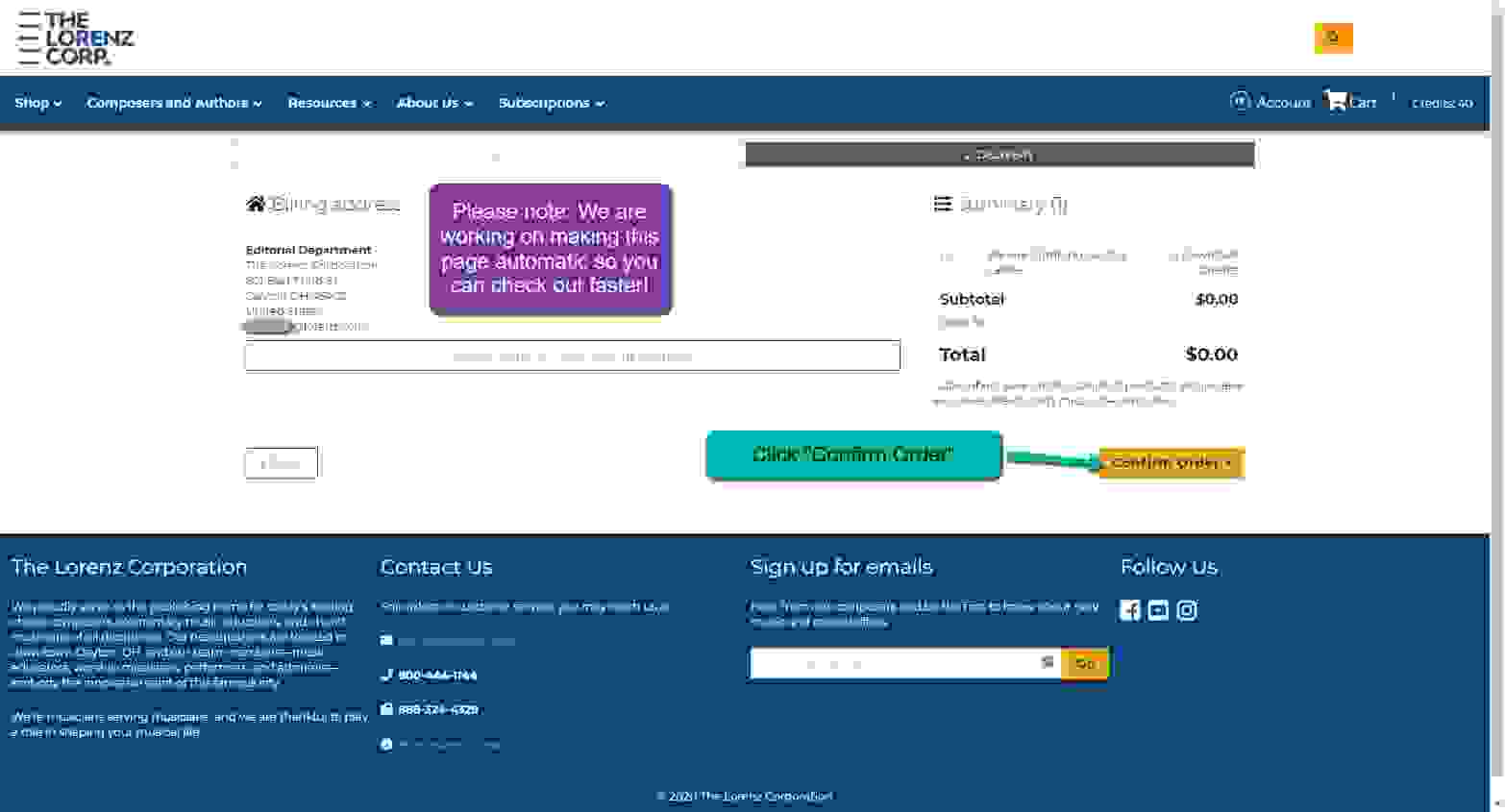 Step 6: View your order confirmation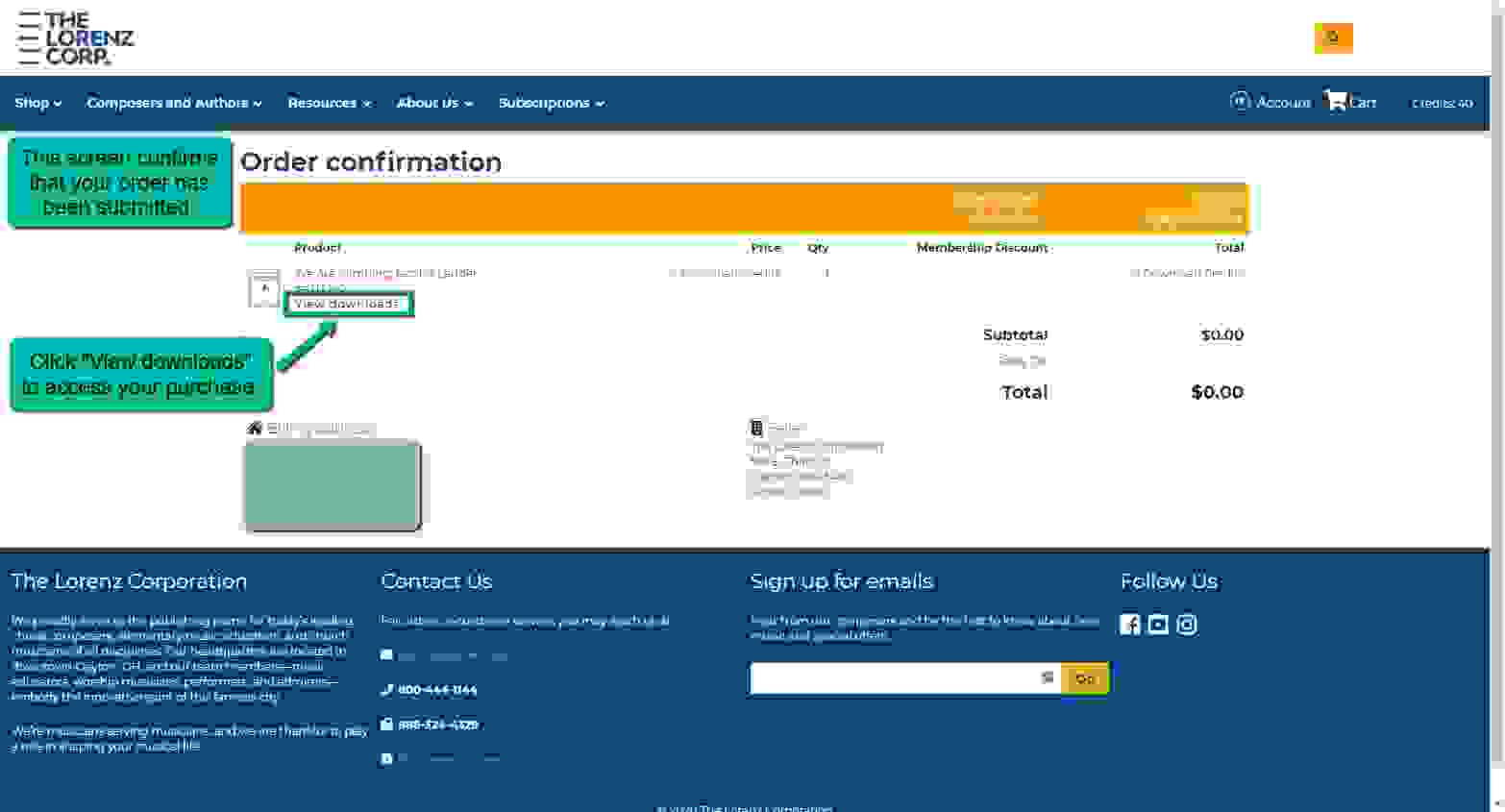 Step 7: Download your purchase